Discussing Endpoint Protection and its impact on businesses is very relevant, in the present context.
Over the course of the past two decades, the business world has undergone great changes. There was a time when business owners carried out their business activities with a single system (and maybe one POS terminal) and were content protecting it with a basic antivirus software.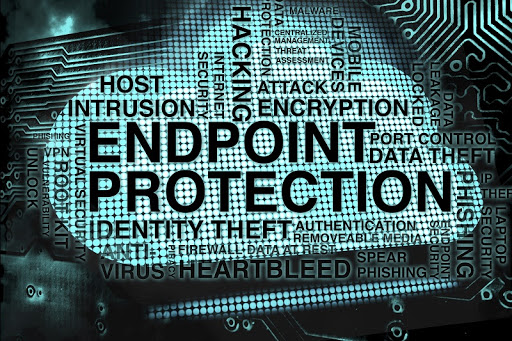 Today, the scenario is different. Cyber criminals have got really smart, we have all kinds of sophisticated malware all set to target any system, device or network with a vulnerability that can be exploited. Cyber criminals are coming up with all kinds of innovative techniques and new malware almost every day. Moreover, it's not just a system that's involved in business activities, even for small businesses. The entire operation gets spread out, involving more computers and of course greater number of people who manage these systems and the data therein. We have also arrived at a stage where we use not just Pcs for business; we also use laptops, tablets, smartphones etc in large scale. We also use the barcode readers, POS terminals etc that were used earlier as well, but the way these machines work today is much different from how it was a few years ago.
Today, we live in the age of emerging technologies like BYOD (Bring Your Own Device); employees use their own personal devices- laptops, smartphones, tabs etc- to connect to the business network and to do their work.
In this changed context, security concerns are much greater compared to how it was when businesses operated with one single system and a POS terminal or a barcode reader. Just having an antivirus software won't do. Lots of other security software come into the picture, and it's in this context that the relevance of having a trusted Endpoint Protection Software becomes relevant.
Yes, it's high time you started protecting your business computer system with endpoint protection software. If not, you're likely to face security threats of the gravest kind.
Endpoint Protection is now a very organized aspect of enterprise security. There would be resources in any big company dedicated exclusively to taking care of endpoint protection. In smaller companies too endpoint security is to be taken very seriously. Every system that connects to the enterprise network, every device that's used to connect to the network from within the company or remotely, would have to comply with some specific security-based criteria before it gets access to network resources.
Even today, there are many smaller companies that go with the illusion that a basic antivirus software would be enough to provide them security. This, as already stated, is just an illusion. Endpoints are to be secured, in the best of ways, simply because endpoints are among the favorite targets of cyber criminals. Not taking proper care of endpoints, not bothering about endpoint protection would mean that your entire business is at stake. You can go with bare minimum security software only if you use a system solely for offline purposes and don't even check emails. Otherwise, it's always advisable not to focus on the money you save by not opting for security software or endpoint protection, but to think about the enormous losses you could incur if some hacker gets away with your enterprise data and the sensitive personal data of your customers. Yes, just think of that possibility. In today's scenario, almost anyone who uses the internet can be hacked at any given point in time. So, if it happens with your business, you could end up being ruined!!!


Related Resources
What is Endpoint Security
What is a Trojan Horse
Endpoint Detection and Response
EDR Security