How to protect your Windows 10 PCs from ransomware
July 16, 2021 | By Comodo
As Windows 10 is the most prevalent operational software out there, it is important to know how to protect your Windows 10 against ransomware. If you're using any laptop that runs on Windows, this article can also be helpful to your understanding of how to protect whatever operational software you might be running as most Windows are similar with a few adjustments. You might think that you're safe from ransomware simply because you only use your laptops for personal utilization. But most people are not aware that ransomware can creep into any system and anyone can be a victim to this sort of scam. It doesn't matter who, what, or where you are, ransomware can get into any system it targets and work its malicious purpose. Ransomware removal is not possible even to this day, therefore, the best way to protect yourself is by employing ransomware protection apps and ransomware data recovery apps.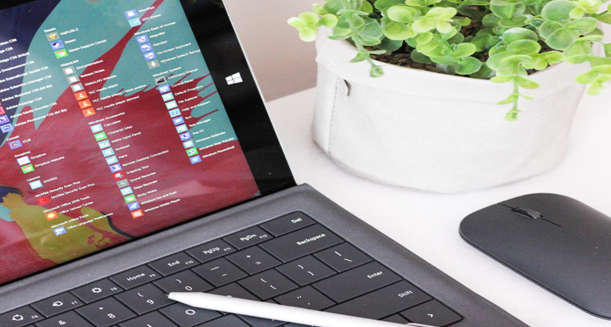 What is ransomware?
Before choosing how to protect your Windows 10 against ransomware, it's best to understand the enemy first. So let's define what ransomware is to improve our knowledge of what threat it imposes without resorting to ransomware removal apps.
Ransomware is a sub-type of malware or malicious software. Malware has been present for as long as computers have been invented, and thus, post a threat to every machine or device user. Ransomware, from the base word itself ransom, takes the victim's files hostage by encrypting their folders and files to effectively lock the victim out of their laptops. This can be done by attaching malicious apps that, if enabled or ran into the victim's system, would allow them access to every file, every document, every application, and every software.
Unfortunately, ransomware hackers have become more intricate in their trickery that a lot of people, despite being aware of its existence, get conned into allowing access and downloading this malware. Ransomware data recovery is most challenging because the way this malware works is airtight and indestructible enough that ransomware removal is impossible to this day. What makes it invulnerable is the fact that once control over the system is seized by these criminals, only they have the decryption key (one which they made themselves) to unlock the system. The only thing the victims can do is to comply with the demands and hope that their laptop access will be returned to them.
Tips on how to protect your Windows 10 against ransomware:
● Ransomware data recovery and ransomware removal apps – If you suspect you've been compromised, employ ransomware data recovery and ransomware removal apps immediately. How would you know that your laptop might have ransomware? If you receive a shady email requiring you to download or run an application you don't recognize. OR your laptop has odd behaviors like suddenly closing windows or opening windows or websites you didn't deploy yourself.
● Free ransomware scanners – The internet provides a sea of options for free ransomware scanners that can help protect your OS from ransomware by scanning through your systems regularly as well as checking all the data that comes in and out of your computer. This filters possible threats to and sets alarms and notifications for notable changes in your Windows 10.
● Update your software – Another method on how to protect your Windows 10 against ransomware is to update your software regularly. While this may sound irrelevant against a formidable threat, making sure that your OS is up-to-date ensures that all possible bugs that can be used as entryways for the malware are fixed and impenetrable.
● Use cloud storage – Cloud storage is a service that allows users to save multiple types of data on the internet. There are multitudes of free services like Google Drive, OneDrive, or Dropbox. For more data, you can subscribe to paid services that ensure the safety of your files. If you're wondering about the application of this on how to protect your Windows 10 against ransomware, then it's simply because if there is no data to hold hostage, there is no reason to pay the ransom. Data recovery will be easier if it's backed up somewhere you can access in case of emergencies or lost files.
So how to protect your Windows 10 against ransomware? Educate yourself with how ransomware works, know how it can penetrate your defenses, fortify your system by updating your OS regularly, and optimize your computers by installing protective apps against it.
For Windows 10 protection against ransomware, check out Comodo Cybersecurity for top-of-the-line antimalware services!
Related Resources: