Keeping track of digital certificates and their renewal dates is a big job and it's only oing to get harder. Expired SSL certificates can cause systems to break, services to go down, and trust in your business to wane.
"Gartner clients continue to cite x.509 certificate expiries as being a leading concern with respect to management of certificates."

Learn how to protect your security foundation.
Download Garter research
Try the Comodo Certificate Manager platform 30-days for free and get a 15% discount
Request for Demo

Simplify SSL / PKI Certificate Tracking, Management, Security and Compliance
Comodo Certificate Manager is a centralized certificate management solution designed to simplify digital certificate issuance and lifecycle management. By providing you with a secure, reliable and consistent organizational structure, you can self-administer, instantly provision and control all the SSL / PKI certificates in your enterprise and maintain trust.
Try the Comodo Certificate Manager platform 30-days for free and get a 15% discount
"Comodo Certificate Manager has become a major part of our IT management infrastructure, allowing us to update, add and delete thousands of digital certificates with a streamlined dashboard and email alert system."
Craig Hurter, IT Security Manager, University of Colorado at Boulder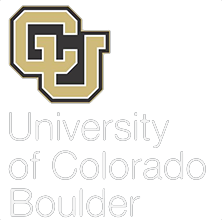 Comodo Certificate Manager
Advanced Certificate Issuance and Lifecycle Management
AUTO DISCOVERY
Streamlines SSL Certificate Discovery, Facilitating Certificate Management
After a comprehensive scan of external and internal networks to discover every certificate regardless of issuer, Certificate Manager automatically imports all relevant information, bringing the entire certificate inventory under central control with a comprehensive view of all certificates from all CAs.
WEBTRUST CERTIFICATION
Comodo's CA Infrastructure is WebTrust Certified by Ernst & Young
A proven and thoroughly trusted global solution, Comodo Certificate Manager creates an efficient, productive, and secure business environment that allows you to issue digital certificates for use within internal and external networks, websites, and email systems.
QUICK, EASY AND COST EFFECTIVE
Comodo Certificate Manager Saves Businesses Time and Money
Comodo provides competitive discounts to enable quick and easy fulfillment of multiple certificate requirements for distributed systems, personnel and load balancing. This saves enterprises time and money, and our flat fees do away with forecasting, you pay only for what you need.
RAPID DEPLOYMENT AND INTEGRATION
Fast, Customer-Focused Rollout
The cloud-based solution streamlines deployment, enabling PKI management within hours. SSL certificates can be issued immediately to protect network users, servers, applications, objects and devices. An automatic enrollment process facilitates requests for and issuance of SSL, client authentication and S/MIME certificates.
MULTIPLE ADMINISTRATIVE TIERS
Granular User Management Offers Easy Access and Permissions Control
Granular user management offers permissions control for easy access enabling a master administrator to assign specific permissions to various personnel. Business sector management of a department's certificate assets, networks, domains, or subdomains can be delegated to the appropriate administrator.
AUTOMATED CERTIFICATE LIFECYCLE MONITORING AND MANAGED SERVICES
Maximizes Certificate Management throughout Lifecycle with Minimal Resources
Comodo Certificate Manager discovers all certificates in the trust chain (root, intermediate, end-entity) and provides details including issuing authority and expire date to help avoid errors and overhead. Customize certificate lifecycle management for your organization with managed services.
Try the Comodo Certificate Manager platform
30-days for free and get a 15% discount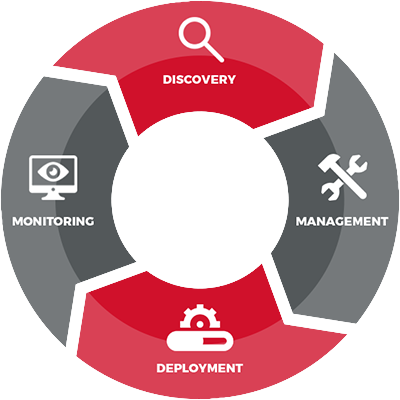 FULL LIFECYCLE MANAGEMENT CAPABILITIES
Flexible and reliable system for digital certificate issuance and lifecycle management
Centralizes and automates management of cryptographic keys and digital certificates
Ensures that certificates do not expire unexpectedly
Secure, tiered cloud-based administration
Microsoft Active Directory integration
Certificate Discovery Tool finds all certificates no matter who issued them
Administrative protection using two-factor authentication and/or IP address validation
Integrate into your enterprise with federation and APIs for provisioning and reporting
Comodo CA allows sub-CAs for qualified enterprises to intermediate their own root