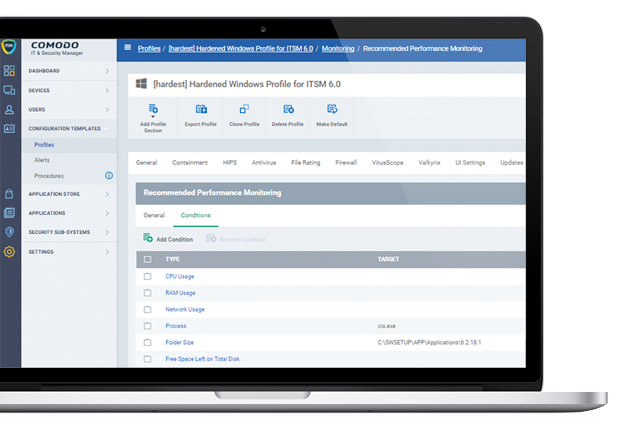 Easing Administration Burden with Remote Management & Monitoring
Remote management, including ultra-fast remote desktop sharing and full device takeover as well as remote monitoring including full stealth, allows your IT team to provide support and ensure compliance throughout your distributed enterprise. Anti-theft features such as find-my-device, & 'sneak peak' ensure lost or stolen assets can be investigated or recovered.
Mobile Device and Inventory Management
Comodo's IT and Security Manager (ITSM) allows for the configuration of security policies and visibility into the security posture and health of your enterprise endpoints, while the ITSM Mobile Device Manager and Inventory Manager allow for the remote provisioning, configuration and control of android, iOS and Windows devices. ITSM allows organizations to perform tasks like restricting what actions a user can take on a corporate owned mobile phone, determine which unknown applications are running in containment enterprise-wide, remote wipe a device, and identify the geographic location of a device.