How to Remove Encryption Ransomware From Your Computer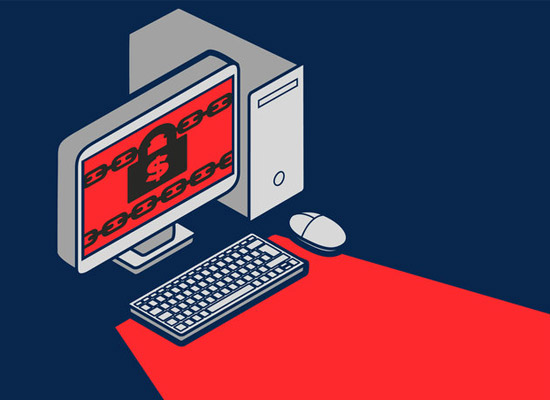 FREE Threat Detection
Encryption ransomware is a form of ransom malware where advanced and complex encryption algorithms were used by ransomware creators to encrypt all data saved in an infected device. As chances of you encountering a ransomware attack everyday is unpredictable, you need to train yourself on the many ways how to remove encryption ransomware from your computer.
Ransomware creators use military grade encryption algorithms that prohibit you to decrypt files on your own. Ransomware is even capable of scrambling all file names which makes it difficult for you to distinguish which files had been affected and not.
During an encryption ransomware attack, your attacker will try to exploit all potential vulnerabilities that they can find in your computer's security system. A ransom note will then be displayed on your computer screen after the ransomware successfully completes the attack. This note will contain all necessary information that you will need to do so that you can retrieve the encrypted content. Usually, the ransomware creators give victims around 96 hours to pay the amount demanded.
If a ransomware creator successfully finds a vulnerability in your computer and injects it with ransomware, always remember to stay calm. You need to maintain your focus to be able to think wisely and make the necessary actions as precise as possible. Disconnect the computer from the network immediately. It is possible that the encryption ransomware is still sending more information to its creator.
Do not easily give in to the demand of the ransomware creators. Paying them will not guarantee that you will be handed with the necessary pass key for decryption. In fact, by easily giving in to ransomware creators' demands, you are just encouraging them to spread out more attacks to you or other defenseless users.
Take note that removing the ransomware from your device cannot decrypt and unblock all your files, so make sure that before you follow these steps, you are fully determined that you will not give in to the demands of the ransomware creator.
So now, if you really are determined not to give in to the ransomware creator's demand, then the best thing you can do is to know how to remove encryption ransomwar properly from your device.
This is How To Remove Encryption Ransomware from Your Computer
Step 1:
The first step on how to remove encryption Ransomware successfully is by downloading a reputable software tool that has the capacity to disable and delete ransomware attacks from your computer. Take note that you must to do this step using a another device as you need to keep the infected device disconnected from the internet.
Step 2:
The next step on how to remove encryption ransomware from your device is to copy the the software installer file and install it on the ransomware-infected device. It would be better if you can do this using an empty flash drive so you can further assure that no other files will be infected.
Step 3:
The third step on how to remove ransomware from your device is to run a full scan of your computer.
Step 4:
The final step on how to remove encryption ransomware is to select all infected files and delete them from your computer permanently.
After, learning how to remove encryption ransomware, it's now time to figure out how will you retrieve the lost data. Luckily, there are other options you can explore to retrieve the encrypted data. The easiest one is to copy to your computer your backup files that you saved either online (cloud services like Google Drive and DropBox) or offline (portable HDD, Flash Drive).
In an unfortunate case when you don't have a backup copy, you can try to download a data recovery software that can retrieve deleted files on your computer. Encryption ransomware delete all original files after copying and encrypting it so there is a probability that you can retrieve it by restoring the deleted files in your computer using a reputable data recovery tool.
Another option you can explore is by using an online decryption tool, There are quite a number of online decryption tools you can choose from that are devised to unlock blocked content without the need of paying. Unfortunately, online decryption tools cannot promise you that you will be able to retrieve all files. But at least there is still a chance you can recover some of your files.
Regardless whether your computer is part of an individual system or is connected to a large network of computers, it is not safe from encryption ransomware attacks. Ransomware has successfully brought online extortion worldwide. With this, you must always keep on mind the proper way on how to remove encryption ransomware safely to be ready once a ransomware attack hits you.
Protect your Endpoints for FREE
Comodo Antivirus Resources
IT Service Management Software