Ransomware Removal Tool: Comodo Advanced Endpoint Protection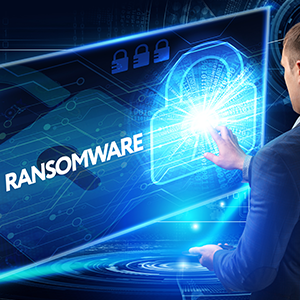 Are you looking for the best ransomware removal tool? You've come to the right place. Comodo Advanced Endpoint Protection has all the essential tools and techniques that are sure to protect your computer and network all the time.
Comodo Advanced Endpoint Protection consists of multiple layers of security that create advanced protection against ransomware, threats, and viruses. With Comodo Advanced Endpoint Protection your computer, network, and personal information are protected.
Why Choose Comodo as a Ransomware Removal Tool
Comodo is a highly efficient ransomware removal tool compare to other anti malware software with ransomware removal tool. Other anti malware requires an Internet connection before it scans the computer, Comodo performs deep and real-time scanning even without an Internet connection. What if ransomware reaches the computer when it's offline? The user will have to wait until the computer is online before the anti malware does its job? With Comodo, your computer is safe even if it's offline.
Besides being an efficient ransomware removal tool offline, here are some of the superior features of Comodo that make it an outstanding ransomware removal tool.
7 Security Layers of Comodo Advanced Endpoint Protection
Valkyrie
Valkyrie is a real-time malware detection tool that analyzes the unknown files in just forty seconds. It's a huge database that holds the important information about malware such as ransomware, Trojan Horse, rootkit, adware, etc. What makes this feature superior is it already contains the information about the most advanced malware, threats, and viruses that other anti malware software don't flag as malware yet.
Valkyrie is one of the best features of Comodo. Even the most advanced ransomware is rendered useless and out of your computer. It's a great ransomware removal tool.
Auto Containment
Is the strongest security layer of Comodo Advanced Endpoint Protection. The most advanced malware such as cryptolocker - a type of malware that encrypts computer data, can bypass the other security layers, but once it reaches Auto Containment, it's automatically blocked.
Auto Containment creates an isolated cell called VTRoot where the shadow copy of the hard drive is created, that includes the registry. This is to protect the original data by tricking the malware that it's copying or encrypting the original files, while the malware removal tool is removing the malware.
Even if ransomware manages to bypass the first layers of security, in Auto Containment, it will be immediately destroyed.
HIPS (Host Intrusion Prevention System)
Is responsible for combating fileless malware such as VB Scripts and PowerShell. Fileless malware loads in the computer memory that automatically runs when the operating system loads. HIPS is specifically created to protect the computer system and memory.
This protects the registry keys and other important software on the computer. HIPS ensures that the computer memory is malware free. This assures you that only legitimate applications have access to your computer memory.
VirusScope
Is the machine learning technology of Comodo Advanced Endpoint Protection. It combines various data extracted from malicious software to detect malware. This works alongside Valkyrie to monitor common malware behavioral patterns. VirusScope provides a high level of accuracy in detecting malware.
Antivirus
Is the first security layer that quickly detects and blocks malware, including ransomware. It's constantly working to ensure that malware, threats, and viruses are out of the computer using a general scanner, a script scanner, and advanced malware detection techniques.
Antivirus works alongside with the other security features to ensure that the computer is malware free. Together they create an advanced security system, making Comodo a great ransomware removal tool.
Firewall
Firewall just like the antivirus blocks ransomware, threats, and viruses. The only difference is Firewall also protects the entire network. It blocks any malicious software from invading the network. Any harmful applications is prevented to run within the network.
A firewall adds another layer of security to prevent malware from infecting not just your computer but the entire network.
Website Filtering
Is the security feature that allows blacklisting or whitelisting certain domains. You can set up specific rules for websites that can limit its access to your computer. With Website Filtering, your kids are safe from malicious websites.
2 Primary Agents of Comodo Advanced Endpoint Protection
1. Endpoint Manager
Endpoint Manager is responsible for the remote management capabilities that allows information to be sent over remotely. Every information collected about malware is sent over to the Endpoint Manager that immediately protects all the devices connected to the network.
If you wish to add multiple devices to the network, Endpoint Manager allows the administrator to install the Comodo Advanced Endpoint Protection on the desired device remotely. The devices given access to the Endpoint Manager can also adjust the setting depending on the privilege given by the administrator.
Endpoint Manager makes the Comodo anti malware installation and setting modification easier for the user.
2. Comodo File Security Agent
Comodo File Security Agent is responsible for handling the Antivirus, Firewall, Valkyrie, Auto Containment, HIPS, VirusScope, and Website Filtering. The malware information detected on each device is reported over to the Endpoint Manager that immediately secures all the devices connected to the network.
Endpoint Manager and Comodo File Security Agent works hand in hand to provide advanced computer and network security. In addition, they have a friendly user interface that you can easily modify based on your preference.
Comodo Advanced Endpoint Security is the best defense you can have against ransomware, threats, and viruses. Its multiple layers of security ensure that you're computer and network are protected at all times. Certainly, ransomware, spyware, adware, and all types of malware are widespread on the Internet. But with Comodo you're safe.
Click here to download Comodo AEP (Advanced Endpoint Protection) for free.