Endpoint Detection and Response (EDR)
August 2, 2021 | By Comodo
Endpoint Detection Response is a powerful event analysis tool that provides real-time monitoring and detection of malicious events on Windows endpoints. EDR Tool allows you to visualize threats in a detailed timeline while instantaneous alerts keep you informed if an attack occurs. In essence, EDR helps you prevent any malicious threats before they can even harm your Windows endpoint device.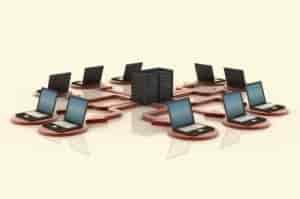 History of Endpoint Detection Response
Endpoint Detection and Response was first coined by Anton Chuvakin, research director at the Gartner in July 2013. Endpoint threat Detection and Response was termed to define "the equipments that significantly focus on identifying and exploring malicious activities and other issues on the endpoints." This is a new category of solutions, however the grouping of solutions are termed as EDR – Endpoint Detection and Response, this is at times compared to Advanced Threat Protection (ATP) in correspondance to overall security capabilities.
Endpoint detection and response is a rising innovation tending to the requirement for persistent checking and reaction to cutting edge dangers. One could even make the contention it is a type of cutting edge risk security.
HOW EDR WORKS?
Endpoint detection and response equipment's work by observing endpoint and system occasions and recording the data in a focal database where facilitate examination, location, examination, detailing, and alarming occur. A product specialist introduced on have frameworks gives the establishment to occasion observing and announcing.
Continuous observing and recognition is encouraged using examination instruments, which distinguish assignments that can enhance the general condition of security by diverting regular attacks and encouraging early ID of progressing attacks – including insider dangers and outside attacks, and in addition empowering quick reaction to identified attacks.
Not all endpoint detection and response equipments work in correctly a similar way or offer an indistinguishable range of abilities from others in the space. For example, some endpoint detection and reaction apparatuses perform more examination on the operator, while others perform most information investigation on the backend by means of an administration support. Others fluctuate in gathering timing and scope or in their capacity to coordinate with threat intelligence providers, however all endpoint recognition and reaction instruments play out a similar fundamental capacities with a similar reason: to give a way to consistent investigation to promptly recognize, identify, and avoid propelled malicious threats.
ENDPOINT DETECTION AND RESPONSE: NOT JUST TOOLS, BUT CAPABILITIES
While Anton Chuvakin authored the term endpoint detection and response keeping in mind the end goal to describle a set of instruments, the term may likewise be utilized to depict the capacities of an equipment with a substantially more extensive arrangement of security works as opposed to depict the device itself. For example, a device may offer endpoint location and reaction notwithstanding application control, information encryption, device control and encryption, control of user previlleges, control of network access, and an range of different capacities.
Equipment, both those delegated endpoint location and reaction devices and those offering EDR as a component of a more extensive arrangement of capacities, are reasonable for a huge number of endpoint perceivability utilize cases. Anton Chuvakin names a range of endpoint perceivability use cases falling inside three more extensive classes:
Information search and examination
Suspicious action identification
Exploration of data
Most endpoint protection and reaction devices address the reaction part of these capacities through advanced investigation that distinguish designs and identify irregularities, for example, uncommon procedures, odd or unrecognized organizations, or other unsafe exercises hailed in view of standard examinations. This procedure can be computerized, with abnormalities activating alarms to prompt activity or further examination instantly, however numerous endpoint discovery and reaction devices take into account manual or client drove investigation of information too.
Endpoint detection and response is as yet a developing field, yet EDR capacities are rapidly turning into a basic component of any venture security arrangement. For companies that demands Advanced threat protection, endpoint detection and reaction is a sought after capability. The advantages brought by consistent visibility into all activities of data make endpoint detection response a profitable part of any security administration.

Endpoint Detection and Response