Ryuk Ransomware
January 2, 2022 | By Comodo
Modern life has forced us to rely heavily on our computer tools and gadgets. We regard these devices as an extension of our bodies. We square measure than expected to require care of those devices and make sure that they're not broken or attacked.
One threat that endangers our digital devices may be malware referred to as Ryuk ransomware. What is Ryuk ransomware, you might ask? Read the rest of the article to find out.
Aside from answering the question "what is Ryuk ransomware," this article will also talk about Ryuk hackers as well as Ryuk malware removal applications on the market today. It helps people to better understand a threat that could potentially cost them hundreds if not thousands of dollars.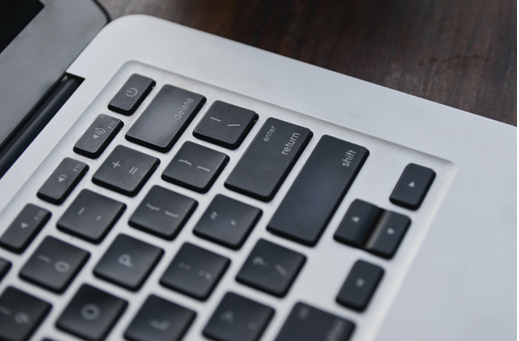 Understanding Ransomware
Before knowing what is Ryuk ransomware, we first have to demystify the term ransomware Ransomware is a term used to refer to malicious malware that asks owners of infected devices for a ransom.
Who is behind the Ryuk virus?
Ryuk malware removal is only possible through a code or program provided by the Ryuk hackers. Failure to pay for the ransom usually has two consequences. First, users will lose the files or data stored in their devices. This means that hackers can use their private and personal files for illegal or fraudulent activities.
Second, users can lose access to their entire computer system. This means that they can no longer use their device and in some cases, are forced to buy new gadgets.
Ransomware is dreaded by security experts because the decryption of files and devices can be difficult. Security experts often remind users that when it comes to dealing with ransomware as well as other forms of malware, prevention is the way to go.
So, what is Ryuk ransomware?
It is important for us to ask what is Ryuk ransomware so that we have a full understanding of the danger this malware possesses. Ryuk is a type of crypto-ransomware that encrypts the computer system thereby locking out users from gaining control and access to their device.
It is only through paying the ransom asked by Ryuk hackers that users can gain back access to their computer system. Hackers hold the key to a so-called Ryuk virus removal software.
How does Ryuk enter your device?
There are various ways on how Ryuk ransomware may enter into a computer system. One is through other malware such as Trickbot. Hidden within these other viruses and worms is the Ryuk virus code. Another is through remote desktop services. Ryuk hackers can access our devices as they gain control of the desktop of our computers.
Who was affected by Ryuk ransomware?
All forms of ransomware pose a great threat and danger to any computer user. Ryuk is similar to other ransomware programs in such a way that it would cost users with hundreds if not thousands of dollars. As mentioned above, Ryuk hackers would lockout users from their own devices.
This is particularly dangerous to businesses and offices who have the need to constantly provide service to their clients. In the past, Ryuk hackers managed to demand money from a city council thereby proving how this malware can target even government agencies or offices. Hence, government officials must also know the answer to the question of what is Ryuk ransomware.
Undoubtedly, Ryuk hackers gained millions of profit from their illegal activities. They have successfully deceived individuals users as well as groups and organizations into giving their money in exchange for Ryuk malware removal.
It is important to remember though that authorities do not suggest interacting with the hackers. They believe that paying the ransom only contributes to the illegal cause of hackers.
How to avoid Ryuk ransomware?
After knowing what Ryuk ransomware is, we also have to find ways on how to ensure that our devices are free from such cyberattacks. One effective way to do this is to ensure that we only install legitimate and trusted applications and programs into our devices.
Free apps available online are not necessarily secured. We have to be extra careful in choosing which programs to run on our devices.
One easy way to avoid Ryuk virus is to install an anti-malware or antivirus that would filter out any suspicious file inside your computer. Such programs would warn users if they are about to run questionable software.
For some, purchasing anti-virus can be daunting because there are many products to choose from. One way to solve this predicament is to contact the anti-virus companies directly. They can guide users on the best antimalware program for their daily or office needs.
To know more information about what to look for in anti-ransomware programs, contact Comodo Cybersecurity today!
Related Resources: