WHY RANSOMWARE PROTECTION SOFTWARE IS IMPORTANT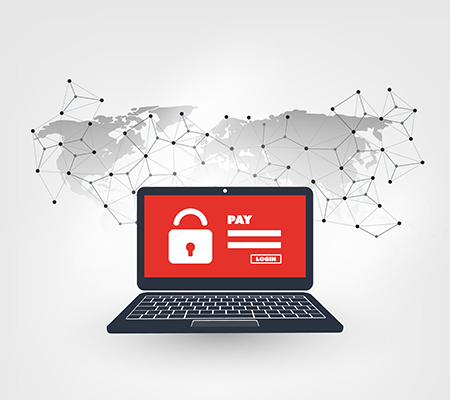 FREE Threat Detection
The effects of the ransomware to every business is devastating and costly. According to Microsoft, the potential cost of cyber-crime to the global community is a mind-boggling $500 billion, and a data breach will cost the average company about $3.8 million. If one computer is infected, it could spread all over the network. Which is why ransomware protection software is essential. Once a computer is infected with a ransomware, it will be locked. All files on your computer will be encrypted. Then it will demand you to pay for the ransom or else all of your files will be deleted.
But if you have a ransomware protection software, you will be assured that you are safe against these threats. Having this kind of application is easy. There is free ransomware protection software that can be downloaded over the internet. You just have to select the legitimate one. When you want an additional feature, that's the time you need to purchase the software for an upgrade. The good thing is that you enjoy the benefit of being secured with just a free copy.
Ransomware Protection Software Advantages
Aside from protection it gives, there are a lot of benefits that you can get by having a ransomware protection software.
System Security
New strains of ransomware keep on innovating and upgrading. If you are using a traditional ransomware protection software, most probably, you won't be able to detect new strains of ransomware. It is because the traditional software uses a signature-based detection while the new strains of ransomware are changing its behaviors. This makes it hard to detect. But if you have the latest ransomware protection software like Comodo Advanced Endpoint Protection, you will not have any problem. This security software uses a behavior-based detection that guarantees you for any strains of ransomware will be detected.
No Downtime
The effect of the ransomware attack is much more disastrous than during the infection. You need a lot of time and effort to restore things in proper. You also need to make sure that after you restore the system and the files, there are no remaining traces of the ransomware. With the help of the ransomware protection software, you will be assured that the process of system restoration is in proper and secured.
Easy Deployment
Being protected is very easy using the ransomware protection software. This software is convenient to download from the internet. You just need to make sure that the website you are accessing is legitimate to be able to get the appropriate ransomware protection software. Usually, this software is easy to use and doesn't require in-depth technical skills to install and run the utility. It can be installed on different computers, it can be in a server or any workstations in the office.
File Recovery
A ransomware protection software is a big help in recovering all infected files in your computer. Some ransomware protection software has a built-in recovery tool that enables you to recover any deleted files made the ransomware. When it is recovered, you are also assured that all recovered files are free from any strains of ransomware.
Alerts
If you installed a ransomware protection software, it can automatically give alerts of any possible activity done by a suspicious software in your system. If there is a potential ransomware running, you will be notified. That way, you can easily clean or delete the malicious file in your computer.
Built-in Backup Tool
Some of the ransomware protection software has included a ready-made backup utility that you can use to plan and schedule your backups. This way, you are assured that your backup is clean and the data is credible. Having a backup is a better way of combating the ransomware. In doing your backup, always make sure that you have two copies of backup. One is in local network backup and the other one is in cloud storage or offsite backup.
Cleaning Utility
Another great feature of a ransomware protection software is the ability to clean any infected files in your computer. Sometime, you can't avoid the infections. But with the help of this software, you will be able to easily clean any infected computer and avoid the infection from spreading to other computers in the network.
Preventing Infection Through Ransomware Protection Software
Securing the files in your computer is very important. Every business should always protect their data against any virus or malware attacks. Having a ransomware protection software like Comodo Advanced Endpoint Protection will serve as a first line defense in preventing a ransomware threats entering your system. Download a free copy now!
Related Sources:
Endpoint Security
Network Security
Computer Protection
Trojan Virus