Comodo Endpoint Security Solutions
Layered protection and centralized security management for corporate workstations. Prevention, detection and remedies you can count on.
Comodo's security solutions help your business realize substantial cost savings and operational efficiencies. Individually, each product delivers superior protection against its specific threat vector. When used as a coordinated solution they provide a level of total network security that is unrivaled in the industry.
Endpoint Security Manager
Endpoint Security Manager provides centralized management of Comodo's Endpoint Security software for all your networked PCs.
Industry's only virus-free warranty!
Includes our award-wining Firewall and Antivirus with
Default Deny Protection™
Award-winning suite makes endpoints impenetrable due to Comodo's unique
5-in-1 layered defense:

Auto-Sandbox
Blacklist/Whitelist Detection
Firewall
File Reputation Lookup
Host Intrusion Prevention
Patent pending sandbox technology contains zero-day malware

Reduce administrative effort. Improve desktop reliability and reduce desktop support hours with remote management and policy enforcement.

Remote assistance capabilities using SSL encrypted screen-sharing tunnels to LAN and WAN endpoints

Control power consumption settings and save tremendous cost with Power Management.
Realize immediate ROI with our innovative pricing and licensing model.
Next Steps
Speak With a Solutions Expert Free Trial Get Now
Antispam Gateway
Comodo Antispam Gateway provides cloud-based email anti-spam and antivirus protection service (SaaS) for companies that operate their own mail servers. It uses the MX records in your domain record to direct all email senders to our service, which intercepts your spam and virus-laden email before it reaches the mail server. Messages that are clean or whose senders are whitelisted are then passed to your original mail server address and on to your email users. Messages flagged as spam are kept in our service for users to review from time to time as needed. An intuitive Web interface allows administrators to easily use and configure endpoints, with simple quarantine and whitelist/blacklist management for users.
Next Steps
Speak With a Solutions Expert Free Trial Get Now
Contact Sales to purchase by Purchase Order, Money Order or Wire Transfer: 1-888-256-2608
Corporate Secure Email Certificates
For businesses and organizations requiring assurance that email cannot be stolen or modified in transit, a Comodo email Certificate secure email by digitally signing and/or encrypting it. It allows users to use the digitally sign and encrypt features built into their personal email client such as Microsoft Outlook or other S/MIME compliant software.
Next Steps
Speak With a Solutions Expert Learn More Get Now
Featured White Paper

Learn why:
Auto-sandboxing is essential to EndPoint Security
Read more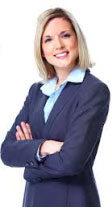 Contact us
for a consultation regarding your security needs
Contact an Expert