Delivering Secure, Scalable and Centralized Security Solutions for Today's Business.
Comodo Security Solutions, Inc.
1255 Broad Street Clifton, NJ 07013 United States
Tel: + 1.888.256.2608
Tel: + 1.703.637.9361
EnterpriseSolutions@comodo.com
Comodo CA Limited
3rd Floor, Office Village Exchange Quay, Trafford Road Salford, Manchester M5 3EQ United Kingdom
Tel Sales: + 44 (0) 161 874 7070
Fax Sales: + 44 (0) 161 877 1767
About Comodo
The Comodo companies are leading global providers of Identity and Trust Assurance services on the Internet. Comodo CA offers a comprehensive array of PKI Digital Certificates, eCommerce Acceleration and Infrastructure Security solutions including User Access Authentication (Two-Factor / Multi-Factor), Network Vulnerability Scanning and PCI compliance services. With over 10,000,000 installations of its threat prevention products, Comodo Security Solutions offers an extensive suite of endpoint security software and services for businesses and consumers.
Continual innovation, a core competence in PKI and a commitment to reversing the growth of Internet-crime distinguish the Comodo companies as vital players in the Internet's ongoing development. The Comodo companies secure and authenticate online transactions and communications for over 700,000 business customers, and have offices in the US, UK, China, India, Romania and the Ukraine.
Comodo provides businesses and consumers with the intelligent security, authentication and assurance services necessary to establish and ensure trust in online transactions.

Learn why:
Auto-sandboxing is essential to EndPoint Security
Read more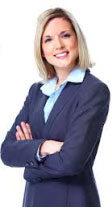 Contact us
for a consultation regarding your security needs
Contact an Expert